Delivery – Gurugram/Hyderabad
Ideal candidate should have the ability to analyze technical needs and work with the customers to develop project scope of work documents and Project Plans.
Experience in managing SAP AMS & Implementation projects. The SAP Project Manager would possess the knowledge of the following topics and apply them to bring in value and innovation to client engagements:
Application management processes (Incident, Change, Problem, Demand & Capacity)
Should be able to resolve critical situation or complex requirements with help of team.
Excellent financial management skills: Cost management, receivables, profitability analysis and reporting.
Familiar with tools and technology necessary to manage SAP AMS projects (Ticketing tool, monitoring tools, Demand / Capacity management tools, Monitoring tools and automation, SAP OSS, Project tracking etc.)
Experience in 3rd party vendor management and liaison.
Should be capable of managing multiple SAP projects.
Strong at SAP Implementations including SAP S/4HANA knowledge.
Should be able to influence decision-making and able to drive project delivery.
Capable of driving initiatives for account growth, productivity improvement through ticket analytics, automation, lean etc.
Team management and Rostering.
Good knowledge on ASAP, Activate & Agile methodologies.
Prior working experience with American customers
Excellent Communication & Presentation skills. Pro-active mindset mandatory.
Must be able to work as an individual contributor.
Candidate should have 11+ years of experience in SAP Project Management, solutions, and implementation.
He should have strong Project Management skills, including application delivery control, closure or acceptance, financial administration and documentation.
Ideal candidate should have end-to-end project experience including Logistical Support and Planning, Plan Execution with Task Management and effective Resource utilization.
Candidate should have prior experience of coordination with Sr. Management and stake holders with a high level of confidence.
Excellent written and verbal communication.
PMP certification and experience with Agile is a plus.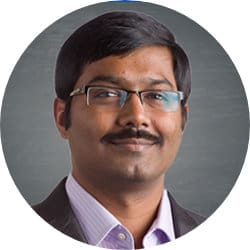 VIDYA RAJANAMPALLI
AVP, Delivery