HANA Roadmap For Success: 4 Key Steps You're Missing in Your Data's Lifecycle
The road to SAP HANA Roadmap is a marathon, not a sprint. Join our industry experts, with over 15 years of SAP experience, as they discuss 4 crucial steps enterprises are missing in their data's life-cycle to ensure a smooth transition to SAP HANA.
YOU'LL LEARN ABOUT:
Calculating an approach for decommissioning antiquated and unproductive legacy systems without jeopardizing business needs or compliance requirements.
How to leverage data archiving & retention management to experience financial and hard benefits both pre and post SAP HANA migration.
How to create an effective content management strategy for your data and documents.
Best practices for improving your database performance after your HANA
migration. 
Success stories and implementation tips from the front lines
Make sure your HANA Roadmap for Success leads to maximum benefits from your SAP investment >>>
if you liked the value our content provides and want to learn about this subject then you should read our blog on Top 6 Questions Answered About SAP BW/4HANA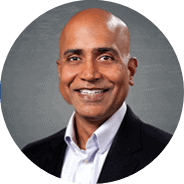 Deepak Sood
CTO

Deepak has been a data archiving expert for almost 20 years. He's presented on numerous topics at various SAP events and regularly contributes his expertise to enterprise business leaders.
Hendrik Mager
Solutions Architect

Hendrik is a Solutions Architect for Auritas and had over 20+ years experience. He was worked for SAP & OpenText as a Developer, Solution Architect, and Product Manager helping bridge the gap between these systems.