5 Innovative Options for Data Migration & Retirement
Don't let your legacy systems and Data Migration become a doorstop for your organization. When you allow your data to consume silos past their retention dates, you set your employees up for headaches.
In this Data Migration Webinar, we will answer:
How retiring your legacy systems can make you a more effective organization by increasing workplace productivity. For your intelligent enterprise to remain clean, lean, and compliant, you need a better data management & Data Migration strategy.
We are in an era where creation of data has reached to a new height every organization is creating more data then ever, on top of this data is coming in different formats and forms.
As most of this data is not in the right format which means the data is unstructured in most of the case and even if it is structured data you still require right data migration plan to complete your legacy system retirement.
Join us as our data + content management experts provide a brief overview of legacy systems, typical requirements for legacy system data, and the planning/processes for a legacy system & data migration. We'll discuss ways to avoid common problems keeping legacy systems around, and why it should be at the top of your agenda!
If you like going through this webinar you might also like to read our blog on Data Archiving.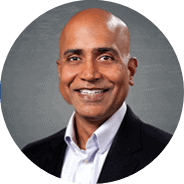 Deepak Sood
CTO

Deepak has been a data archiving expert for almost 20 years. He's presented on numerous topics at various SAP events and regularly contributes his expertise to enterprise business leaders.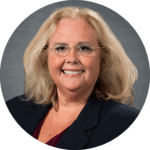 Anne Cross
Sr. Client Partner

Anne is responsible for go-to-market strategy and customer success for SAP strategic accounts in North America. She brings 30+ years of software and technology sales, presales and consulting experience and 12 years in the SAP