Auritas Letter to Customers Regarding Business Continuity
Dear Auritas Customers,


For nearly 20 years, Auritas has been honored by the trust placed in us with your mission critical SAP data and related content.  During this time of unprecedented uncertainty, we're all concerned about the safety and well-being of our families, colleagues, customers, partners, and many friends we have around the world that make up our diverse Auritas family.
Our hearts and prayers are with those that have been personally effected by the outbreak of COVID-19, the doctors, nurses, and first responders that are working tirelessly to treat patients and slow the outbreak, and the communities around the world that are facing extreme measures in the attempt to slow the spread. We are a community that depends on one another and are in this together.
Allow me a moment to share some of the steps we have taken to ensure that we continue to provide high quality and timely services, with minimal interruption.


Customer Service Assurance Auritas is leveraging our global Business Continuity Plans developed to ensure minimal service interruption for our customers during natural disasters and disruptive incidents, such as the COVID-19 outbreak. Given the nature of our deliverables, we have been accustomed to distributed workforces and remote delivery for many years.  Providing our consulting and managed services is not reliant on any physical contact on any daily basis.
Work from Home.   Everyone's safety is our upmost concern.  To that end, we are asking our staff to work from home as much as possible.  In 2015 we committed to enabling 100% of our workforce with "work from anywhere" computing technology, business grade private networks, digital whiteboards and a myriad of remote conferencing tools.  Today we are using all extensively without issue – collaboration with our customers and partners is occurring daily.  Project schedules and quality adherence remains high.
Auritas Labs.   Our "private" infrastructure – including HANA appliances – allows us to replicate environments and showcase SAP & OpenText scenarios without ever leaving our (home) offices.  This is proving useful, as our customers continue with their own digital transformation journeys and require demonstrations.
Hyperscaler Partnerships.  We're partnered with Microsoft and other hyperscalers to leverage their world class infrastructure and security for customer hosting and provisioning.   This allows us to focus on what we do best – devise and implement SAP platform and technology solutions – irrespective of whether they are on-prem, cloud or hybrid deployment.
Cadence with SAP and OpenText.  100% of our solutions leverage technology provided by these two world class software companies.  We are in constant communication with their customer facing leaders.   This allows Auritas to react in concert with their plans and guidance.
If you have any concerns regarding our SAP & OpenText solutions and related services, please do contact myself or Deepak directly or reach out to us via info@auritas.com
Andy Martin & Deepak Sood
President & CTO, Auritas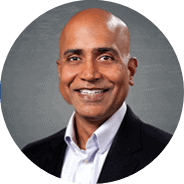 DEEPAK SOOD
Deepak has been a data archiving expert for almost 20 years. He's presented on numerous topics at various SAP events and regularly contributes his expertise to enterprise business leaders.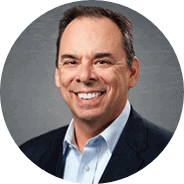 Andy martin
Andy is a technology entrepreneur and has been in the SAP ecosystem since 2003.  He specializes in data management and data strategy consulting across complex ERP, CRM, HR, Analytics and related SaaS back office solutions.