Auritas Deepens Its Executive Bench
SAP partner continues to scale, adding key role to support rapid growth.
ORLANDO, Fla. – Nov. 15, 2018 – Auritas, a global SAP services partner, announces its newest addition to their Executive Bench , Jason Seibert, as the Vice President of Professional Services for North America.
The key hire is a testament to the significant momentum Auritas has had in 2018, including a successful showing at the SAPPHIRE + ASUG Annual Conference in June, the launch of their own IT development program (Auritas University), and additions to their staffing around the globe.  Auritas is projected to end 2018 as one of their strongest years to date.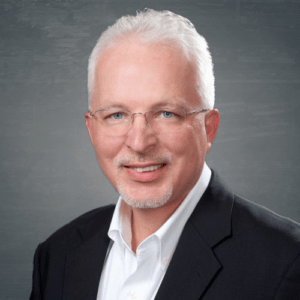 "We're thrilled to promote Jason to executive bench and have his leadership as we push into our next stage of growth in 2019," said Andy Martin, Auritas President. "His experience in solution delivery and professional services leadership will only amplify our positive momentum. We pride ourselves here at Auritas in recruiting top talent and our leadership team is very pleased to have Jason join us."
Seibert being on executive bench brings to Auritas more than 10 years of professional services leadership and extensive experience in delivering enterprise solutions. He will oversee the delivery of business and technology solutions to Auritas North American customers with accountability for all aspects of professional services, consultant leadership and development, project management, and customer relationships and satisfaction.
"Auritas has a proven track record as a boutique consultancy in the SAP data archiving and retention management space," said Seibert. "I am happy to have the opportunity to build upon past successes while focusing on enhancing the customer experience."
Previously, Seibert served as the Project Delivery Director at Auritas. Earlier in his career he gained leadership experience in industry and professional services with global organizations including Pricewaterhouse, iGate Global Solutions, and Westinghouse Electric.
About Auritas
Auritas is a global SAP services company specializing in sophisticated approaches to Information Lifecycle Management, Enterprise Content Management, and SAP HANA Optimization. For more than 15 years, Auritas has worked with clients across numerous industries to actualize the benefits of IT footprint reduction, landscape optimization, and process simplification. The end result is a well-managed, high-performing platform, yielding actionable insights across the enterprise – from data creation throug disposal. Auritas is a certified SAP, OpenText, and Dell EMC partner. For more information about our solutions for SAP environments, visit www.auritas.comExecutive Bench