Managing Unstructured Data with a Single Source of Truth: Trick or Treat
Having a centralized platform, or "single source of truth", allows enterprises to improve business processes, reduce costs, and strengthen data governance by connecting unstructured data to structured business processes. In this webinar, our Content Solutions experts discuss common challenges that unstructured and dark data present in managing an enterprise's data assets, explain how you can reach a single source of truth, and describe real-life success stories.
OpenText's Sr. Solutions Consultant, Yana Rozenfeld joins the conversation and demonstrates how OpenText Extended ECM (xECM) for SAP Solutions helps the world's top enterprises create, store, manage, and access their data.


Watch this webinar replay to learn how to manage your unstructured data with structured business processes. Topics covered include:
Addressing enterprise challenges and realizing goals with a centralized platform
Developing ROI stories for management, business users and IT
Building evaluation and scoring solutions
How OpenText Extended ECM for SAP Solutions fits into your digital landscape
Success stories and implementation tips from the front lines
If you liked this content would would live to read more about SAP Implementation in our blog.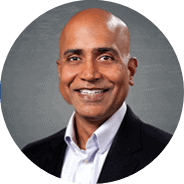 Deepak sood
CTO

Deepak has been a data archiving expert for almost 20 years. He's presented on numerous topics at various SAP events and regularly contributes his expertise to enterprise business leaders.
Anne Cross
Sr. Client Partner

Anne is responsible for go-to-market strategy and customer success for SAP strategic accounts in North America. She brings 30+ years of software and technology sales, presales and consulting experience and 12 years in the SAP.