Your Roadmap to Implementing SAP S/4HANA
During this webcast, SAP S/4HANA experts from Auritas and Dell EMC explore different paths to get you from where you are now to maximize the many benefits of SAP S/4HANA. Whether you're already running Suite on HANA, are new to the SAP ecosystem, or fall somewhere in between, you'll take away a wealth of helpful information from this session.
View this webcast to learn about upgrading to SAP S/4HANA via system conversion or by doing a fresh implementation of the system, and discover how to choose between the two. We will walk you through the journey step-by-step!


This webcast presents techniques and best practices, including:
What you'll need to prepare for a successful SAP S/4HANA implementation
How to avoid costly pitfalls
Technical details about the migration puzzle
Do's and don'ts for a successful migration/implementation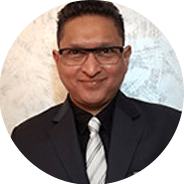 NIRAJ PANT​
Practice Head, Delivery & SAP HANA, S/4HANA, Auritas

Niraj Pant has 25+ years of experience in the SAP ecosystem providing integrated solutions for several large enterprise clients. With a passion for procedural simplification and automation.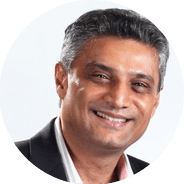 Divyesh Vaidya
Enterprise Solution Consultant Dell EMC

Divyesh Vaidya is an Enterprise Solution Consultant with Dell EMC's Global SAP Center of Excellence. He is focused on SAP infrastructure topics related to digital transformation, modern platforms, and big data.