AURITAS IS REVOLUTIONIZING
DATA MANAGEMENT
Our vision is to unleash data's power by accelerating information value, decision making, and business outcomes. 
We're the Leaders in Enterprise
Data + Document Management
As an SAP partner for over 15 years, we've helped companies across the globe reach the "Holy Grail" of data management, helping them become clean, lean, and compliant.
We solve complex enterprise data management challenges by offering holistic solutions throughout every phase of your information lifecycle.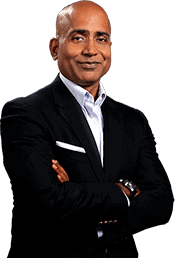 Since 2003 Auritas has been providing innovative SAP data and document management solutions for countless customers. We pride ourselves in being a partner that companies can trust and lean on for guidance when it comes to the management of their most valuable assets: data and documents.

We're the Leaders in Enterprise
Data + Document Management
Our broad portfolio of services and solutions, partnered with our knowledge of the data + content management space within your SAP and enterprise systems, allow us to solve challenges, and ensure your most critical systems run reliably, affordably, and efficiently.
Tech skills? Sales Person with Super-Powers? Rock-star Marketer?
We're always looking for talented individuals to join our team here at Auritas.
If you're a self-starter and have a "always win" mentality we'd love to hear from you!
Discover the
Auritas Story
Collaboration with SAP on DaRT

Global Delivery Center
in India Founded
Women's Business Enterprise National Council Certified
Partnership with OpenText established
Silver Partnership established
with SAP
Launch of The Auritas
Data Management Factory