We're happy to partner with SAP and OpenText to provide innovative solutions that utilize the following software.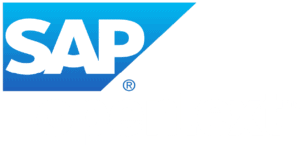 SAP INFORMATION LIFECYCLE MANAGEMENT
Streamline your IT infrastructure and protect the privacy rights of your consumer data with the SAP Information Lifecycle Management component. You can automate data archiving and rentention, as well as the decommissioning of legacy systems, while balancing total cost of ownership, risk, and legal compliance.​
The all-in-one data orchestration solution discovers, refines, enriches, and governs any type, variety, and volume of data across your entire distributed data landscape. It supports your intelligent enterprise by rapidly delivering trustworthy data to the right users with the right context at the right time.
SAP EXTENDED ENTERPRISE CONTENT MANAGEMENT BY OPENTEXT
Reimagine business through fully digitalized processes and real-time information. The OpenText Extended ECM for SAP Solutions covers everything from documents and records management to information retrieval and collaboration by connecting e-mails, documents, and other content to core business processes.
SAP ARCHIVING & DOCUMENT ACCESS BY OPENTEXT
Store and retrieve all types of documents – spreadsheets or emails, structured or unstructured, SAP or third-party – used in SAP processes and applications.
Combine data profiling, data lineage, and metadata management to gain continuous insight into the integrity of your enterprise data model. Understand how the quality of your data impacts your business processes to enhance operational, analytical, and data governance initiatives.
SAP MASTER DATA GOVERNANCE
Gain a single, trusted view of your data and address digital, analytical, and operational challenges head on. Simplify enterprise data management, increase data accuracy, and reduce your total cost of ownership with a single solution that facilitates consolidation and central governance.
SAP INVOICE MANAGEMENT BY OPENTEXT
Eliminate the words "time-consuming" and "labor-intensive" from your invoice management vocabulary with OpenText Vendor Invoice Management for SAP Solutions. Streamline your entire Accounts Payable (AP) operation with software that simplifies creating, managing, monitoring, and routing purchase orders and invoices.
SAP DOCUMENT PRESENTMENT BY OPENTEXT
Turn ordinary documents into powerful communications tools. Maximize the impact of customer communications with OpenText Document Presentment for SAP Solutions.