SAP BW/4HANA vs BW on HANA - Understanding Your Options
SAP recently announced the launch of BW/4HANA, their latest and greatest, HANA-native, in-memory data warehousing platform, which enables the analysis of data regardless of its location (inside or outside of the enterprise).


View this webcast to discover: 
Key differences between BW/4HANA vs. BW on HANA, and why it's a big deal.
How this impacts your company if you've already implemented BW on HANA.
What the journey (migration path) looks like for implementing BW/4HANA.


This is a must-see if you're interested in knowing more about the key differences between these two SAP platforms or just curious about your company's path to a BW/4HANA implementation!
if you would like to know more or want to read about similar topic please feel free to read our blog on Top 6 Questions Answered About SAP BW/4HANA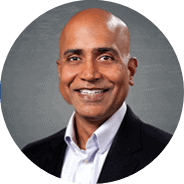 Deepak Sood
CTO

Deepak has been a data archiving expert for almost 20 years. He's presented on numerous topics at various SAP events and regularly contributes his expertise to enterprise business leaders.