Boost Business Performance with SAP Data Volume Management
More than 60% of organizations are paying premium storage costs for inactive data. Why not shrink the amount of data you have online and develop a sustainable Data Volume Management strategy instead? Data-Volume Management helps distinguish between what needs to stay in-memory and what needs to remain accessible. Less data in your primary storage reduces the strain on your SAP
system – translating into reduced IT costs, improved performance, and a decrease in total cost of ownership.
Our data-volume management experts will show you multiple options for efficiently storing relevant data for day-to-day business processes while maintaining seamless accessibility to aged data. We'll discuss why organizations are choosing to prioritize Data Volume Management projects and how it simplifies compliance and e-Discovery procedures. Also, have your SAP EarlyWatch Alerts handy because as a bonus we'll review how to decipher them and keep your systems running optimally!
Watch this webinar replay to learn your options for SAP Data Volume Management. Topics covered include:
What is Data-Volume Management & why should you care?
Common mistakes with SAP HANA sizing
Selecting flexible storage options
Archiving – when to automate vs. when to go manual
Building an efficient Data-Volume Management project
Interpreting your SAP EarlyWatch Alerts
SAP Information Lifecycle Management (SAP ILM) demonstration.
If you are interested in diving deep into similar & related content you would like to read our white-paper on Legacy System Decommissioning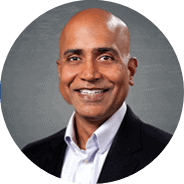 Deepak Sood
CTO

Deepak has been a data archiving expert for almost 20 years. He's presented on numerous topics at various SAP events and regularly contributes his expertise to enterprise business leaders.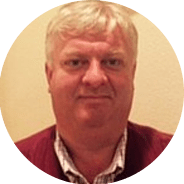 Tim Croucher
ILM Subject-Matter Expert

Tim is a Certified Records Manager and active member in ARMA, speaking on topics such as Data Governance and Managing Electronic Records.