Auritas University Debuts With Career Opportunities For Graduates
The data and content management firm announce plans to launch a talent development program for SAP Education that will provide top graduates with an employment offer.
Sanford, Fla., June 25, 2018 – Global SAP services partner, Auritas, announced today that it will be launching Auritas University, a 12-week immersive program designed to develop and nurture premier IT talent. The curriculum is concentrated on enterprise content management and data archiving. Instructors are established IT consulting veterans, each with a minimum of 15 years' experience.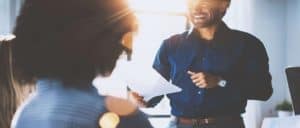 Graduates of Auritas University will have an exceptional understanding of SAP configuration techniques and enterprise resource planning. Classes are scheduled to commence July 02, 2018.
"Auritas University exists because of our customers," said Auritas President, Andy Martin. "The company has experienced year-over-year growth, and our reputation demands a steady flow of innovation and leadership. It's necessary for us produce this elite level of talent so that we can continue providing the unrivaled service, SAP Education and results our customers expect from Auritas."
The program, which is offered to new graduates and current team members, will focus on instilling best practices, including Auritas' proven methodology for data and content management. The company has refined this approach over a period of 15 years through the delivery of numerous projects for its impressive catalogue of referenceable customers.
"I'm proud that in addition to Auritas Labs, we will continue to fulfill our mission statement by developing top talent in-house," said Director of Analytics and Auritas University Instructor, Feroze Arif. "Our expertise has established Auritas as a highly-respected niche player in the SAP ecosystem, and our team is in demand because of our knowledge and technical superiority. Developing skilled technicians in our areas of expertise ensures continued success for our customers and allows us to continue to innovate in collaboration with our
partners."
Graduates of Auritas University will learn from industry thought leaders, quickly become experts in data and content management, and be offered a role as a junior consultant, contingent on exceptional assessment results. For additional information, visit www.auritas.com/university
About Auritas
Auritas is a global SAP services company specializing in sophisticated approaches to Information Lifecycle Management, Enterprise Content Management, SAP HANA Optimization. For more than 15 years, Auritas has worked with clients across numerous industries to actualize the benefits of IT footprint reduction, landscape optimization, and process simplification. The end result is a well-managed, high-performing platform, yielding actionable insights across the enterprise – from data creation through disposal.
Auritas is a certified SAP, OpenText, and Dell EMC partner.
For more information about our solutions for SAP environments,
visit www.auritas.com.
SAP and other SAP products and services mentioned herein as well as their respective logos are trademarks or registered trademarks of SAP SE (or an SAP affiliate company) in Germany and other countries. See http://www.sap.com/corporateen/legal/copyright/index.epx for additional trademark information and notices. All other product and service names mentioned are the trademarks of their respective companies. Auritas disclaims any proprietary interest in the marks and names of others.